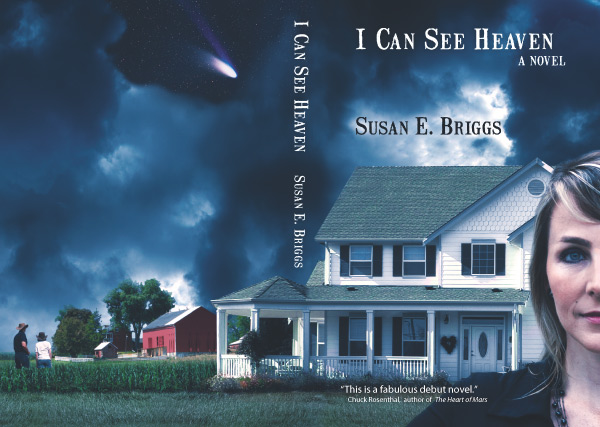 It is the summer of 1997 and the comet Hale-Bopp is on its way. Soon it will pass over the Ohio farm where Henry Hobson lives with his wife, Elizabeth, daughter, Sara, and their three farm hands: the lovesick Jason, the nomadic Matthew, and the introspective Noah, who is obsessed with tracking the comet's progress across the nighttime sky.
But coinciding with the comet's approach is the arrival of Delilah, a wanderer with a troubled past, driven to find her estranged son. And as this disturbing presence collides with the Hobson Family, their personal histories, as well as their relationship to a larger universe and a tradition of human experience are revealed.
Part love story, part road trip, and part dream, I Can See Heaven leads the reader into a world ruled by desire, obsession, and the ever-constant search for home.

Praise for I Can See Heaven
I Can See Heaven is like the mirror image of the shadow behind the ordinary, where the macabre and the banal meet somewhere between Nathaniel Hawthorne and the Old Testament, between the Old Testament and The Wizard of Oz. It's marvel and baroque on the plains of Ohio, where each character, under the stress of the day to day, hides a ruthless, Manichean soul where the lines between love and abuse, domination and protection are obscured; memory and dream, mystery and evocation weave and weave and weave among lines of common occurrence and fate, belief in the absurd and the denial of the obvious, a tapestry of fabulous realities and common unrealities, with great characters in a great story in the American heartland. This is a fabulous debut novel.

- Chuck Rosenthal, author of The Heart of Mars
In the tradition of Sherwood Anderson and Willa Cather, Susan Briggs' I Can See Heaven is a shot at the heart of that "organ from which she cannot lie." An interesting and strong first novel.

- Paul Vangelisti, author of Days Shadows Pass